Crusaders for Christ Billboard Ministry is based on Isaiah 62:10.

"Anything is possible if a person believes." Mark 9:23
We believe: God will transform the billboards into lighthouses, so that many can return to Him.
Purpose:
Warn the lost
Revive the lukewarm
Ignite the faithful
Mission:
Exalt God on billboards 24/7
Proclaim God's message 24/7
Sow seeds for a Spiritual Awakening 24/7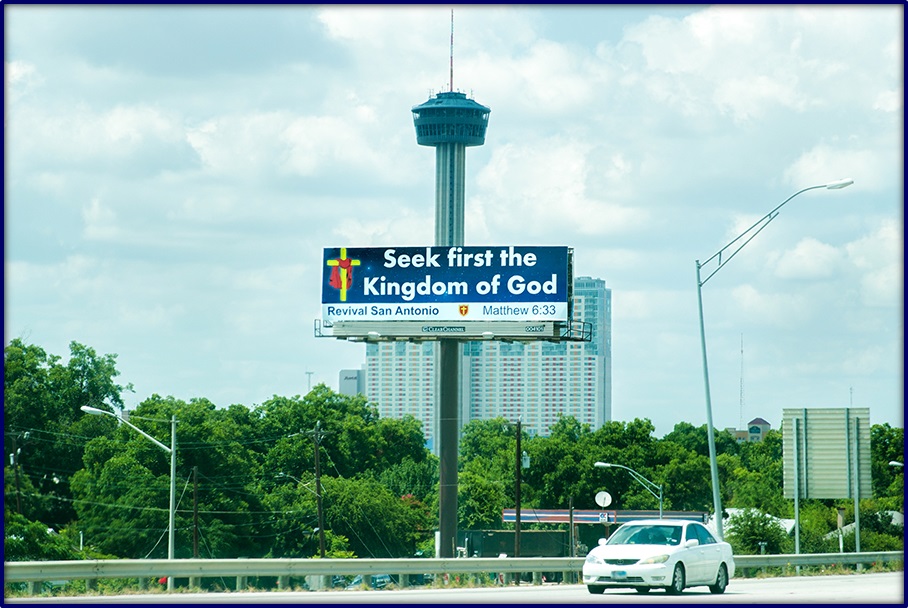 Objective:
For America to retain its Christian heritage and to have a revival of Christianity.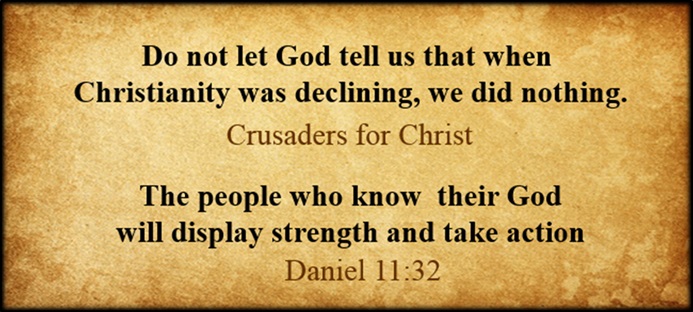 Action:
Crusaders for Christ is setting the stage with billboards for a Spiritual Awakening and preparing the way for household revivals through "Revival San Antonio".
Crusaders for Christ will not remain silent or idle when blasphemy is directed toward our God.