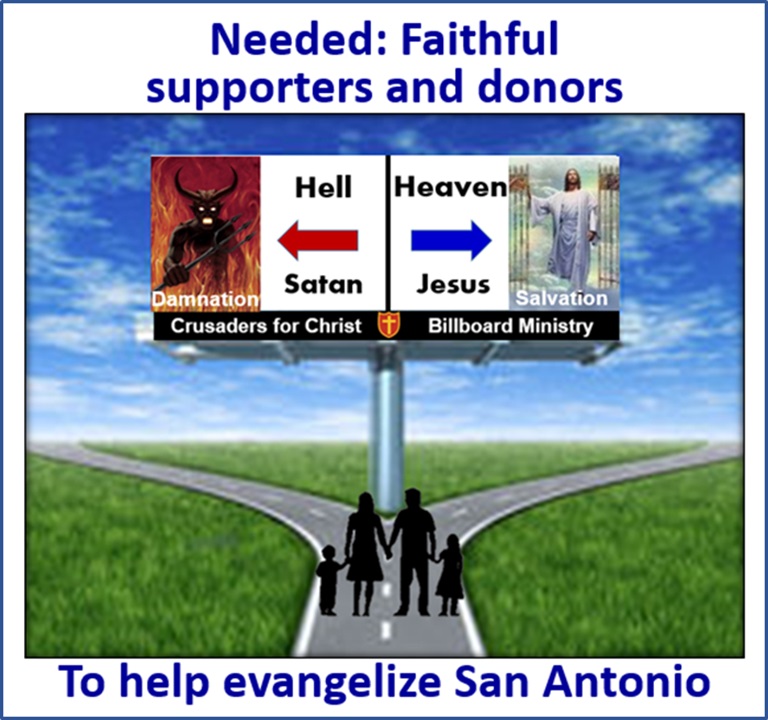 Crusaders for Christ is a 501(c) non-profit religious organization dedicated to glorifying God 24/7 and promoting Christianity on outdoor billboards.
The billboards are displayed year round and 100% of your donations are used for the cost of the billboards.
The number of messages proclaimed on billboards depends on the funds raised.
Become a financial supporter and stakeholder. Together we can set the stage for God to reach many.
Please help:
Warn the lost
Revive the lukewarm
Inspire the faithful
Considerations:
San Antonio is the 7th largest city in America (God's number)
San Antonio connects I-35 N-S (border to border) and I-10 E-W (coast to coast)
Billboards can reach the most people in the shortest amount of time
Billboards can reveal evangelical messages to millions in a month
Millions will have the opportunity to be exposed to Christianity
The Alamo was defended by only 300 volunteers
God used only 300 in Gideonís army for victory
Ancillary Vision:
For San Antonio to become a Godly city and a model for other cities
For San Antonio to be a hub for America influencing millions to repent and return to God
For Crusaders for Christ Billboard Ministry to have 300 faithful supporters and donors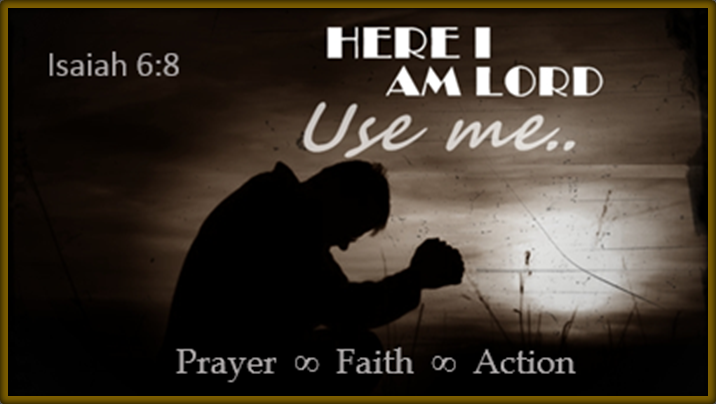 Tax deductible donations can be made by clicking the PayPal button below or mailing a check.
Checks can be mailed to:
Crusaders for Christ
P.O. Box 23127
San Antonio, TX 78223
We thank and acknowledge Clear Channel Outdoor for their outstanding service and support. May God bless Clear Channel and everyone who financially assists with their tax deductible donations.
The monthly billboard or billboards with the current location will be posted on Facebook: Revival SA